Real Salt Lake will be without Albert Rusnak next week, as the Slovakian has been called up for the World Cup qualifying games.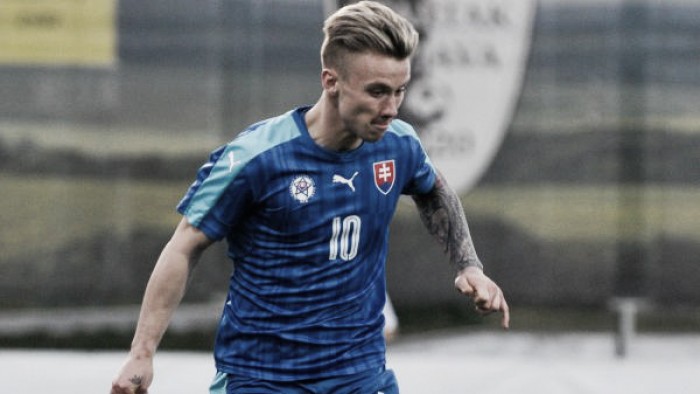 The Slovakian team will be up against Slovenia and England in back-to-back World Cup qualification matches. Victory in these games is extremely important for Slovakia, who sit second in the table with a one-point advantage over Slovenia after six matches. Jan Kozák'steam even has the possibility of catching with England, who are only two points ahead. As a result, Slovakia may need the help of a very best player on their books and Albert Rusnak is certainly one of those names.
The Real Salt Lake forward has been in fine form this season, and he has scored in the recent league match against San Jose Earthquakes. The 23-year-old has managed to grab six goals and nine assists in 22 league appearances this season. His attacking intent will be extremely important for Slovakia, who has scored 12 goals in the six group matches.

As a result, Slovakia are the best attacking team in the division after having scored two more than England. The national team, though, have conceded four goals in the six group matches. Real Salt Lake manager Mike Petke was in praise of Rusnak after the win over San Jose Earthquakes.
"Albert is the type of player that sees plays 2 or 3 seconds ahead of everyone else, and that's why he is so valuable to us," said Mike Petke. The recent run of form for players like Albert Rusnak has helped Real Salt Lake to climb up the table and even think about the possibility of making a push for the top six places. The MSL outfit are not back into action for a league match until September 9 when they take on Vancouver Whitecaps.