When Marek Hamsik signed for Napoli in 2007 on a €5.5 million deal from Brescia not many knew the spiky-haired youngster. However 12 years later the Slovakian leaves Italy as a bonafide star after giving his all at the Naples outfit.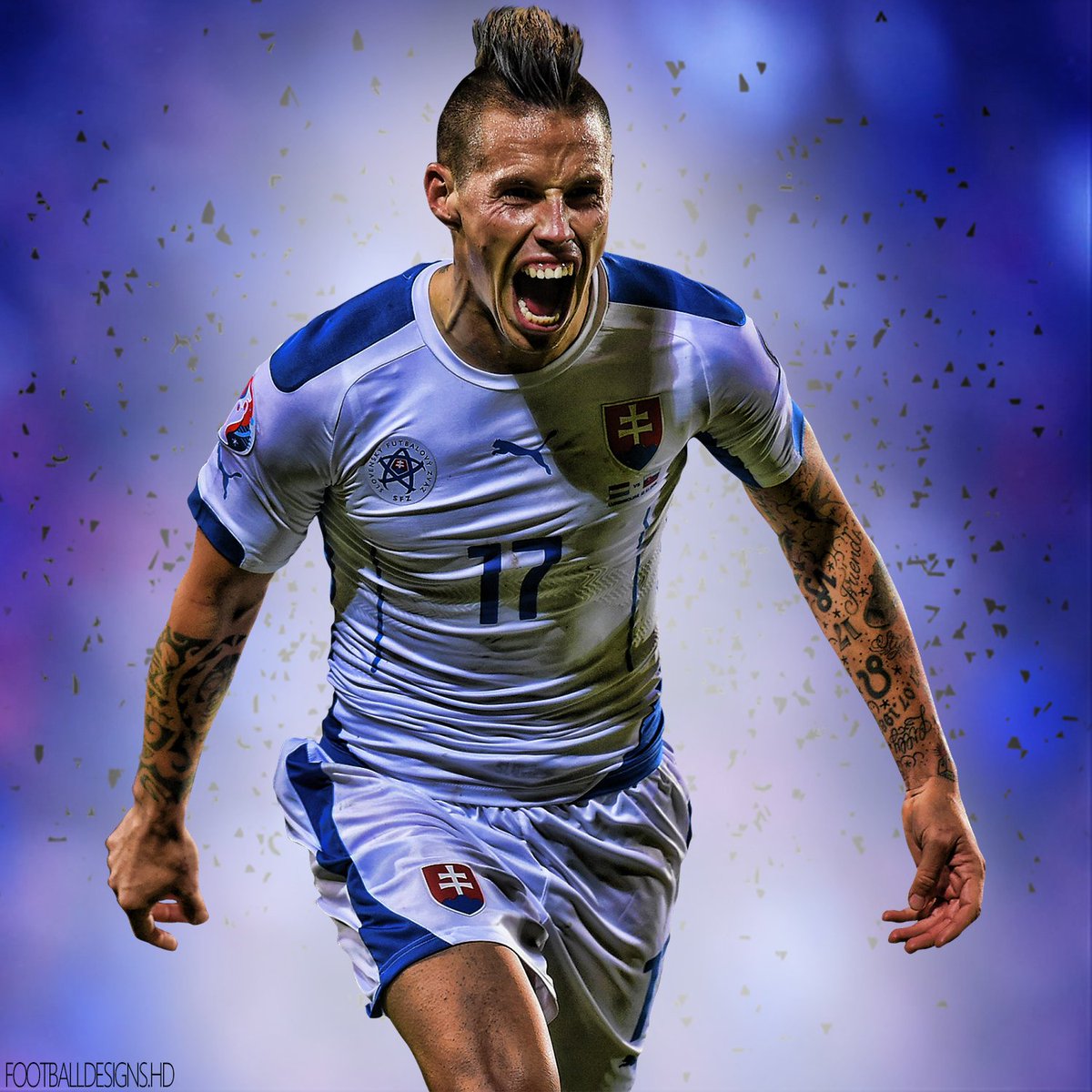 Hamsik was one of the players Napoli signed after regaining promotion to the Seria A after spending some seasons in the lower league as a result of bankruptcy. He quickly became a fans favourite becoming the top scorer of the club for two consecutive seasons as Napoli sought to consolidate their stay in the league.
However, the 2010/2011 season would be the season when the Slovakian would shoot into the limelight alongside attacking duo Edinson Cavani and Ezequiel Lavezzi. Napoli finished in the Champions League places in the league with Hamsik contributing 11 goals and 6 assists in the League.
Playing at the tip of the midfield of Walter Mazzarri'sfavoured 3-4-3 formation Hamsik became one of the most feared midfielders in Europe. That Napoli squad was blessed with quick counter-attacking pace combining the brain of Hamsik, the Skill of Lavezzi and the scoring touch of Cavani.
He also played a pivotal role in the 2011/2012 season scoring in the final against bitter rivals Juventus as Napoli lifted its first title in 20 years. That summer saw the departure of Edinson Cavani and Lavezzi to PSG but Hamsik decided to remain with the club despite offers from Chelsea and Real Madrid.
This move endeared him to the club supporters as he remained in the quest to win the elusive League title for the club. Maurizio Sarri's arrival at Napoli saw the player move deeper into central midfield and Hamsik adapted excellently in the new role. Tasked with connecting the ball from the midfield to the attack Hamsik became part of the famous Sarri-ball tactics that became famous in Italy.
" Last season was his best season in terms of points tally as the Naples side finished "on 91 points but subsequently fell short of winning the Scudetto. It came as no surprise in February when the player cut short his stay for a lucrative move to"Chinese outfit Dalian Yifang".
Napoli fans poured out the plaudits for their captain and star player as he closes his chapter with the club but it would be no surprise if he comes back in an administrative capacity in the nearest future.