Marek Hamsik holds Argentina football legend Diego Maradona in the highest regard but that would not stop him from chasing his record.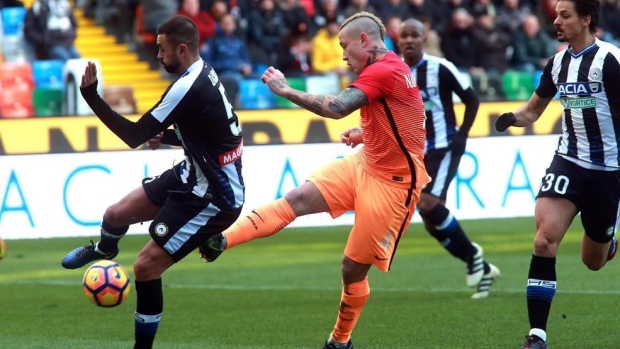 The Slovakia international is chasing Maradona's 115-goal record at Napoli. Hamsik scored in the 7-1 rout at Bologna over the weekend, bringing his total to 111 goals.
Maradona's record stands for the past 25 years but Hamsik is only a few goals away from breaking the record at the club. Hamsik's contribution has helped the club moved to the second spot in the Serie A. The morale at the club is high ahead of their tough test when they face European champions Real Madrid next week in the Round of 16 first leg clash in Spain.
Hamsik scored his first hat trick in the Serie A in the game against Bologna and hopes to contribute more goals to break the record soonest.

"It was my first hat trick in Serie A and I'm delighted. Maradona is unique, there are no players like him, but I want to overtake his record. I could target it this year but if not I will target it in the future," Hamsik declared.
Hamsik is likely to break this record this term. So far he has netted nine times in 23 games but there are still 15 games to go before the season ends. However the player says that upsetting Juventus to win the Serie A is the priority.
"It was crucial for us to win, especially after our slip-up in Palermo last week. We wanted to score as many goals as possible. We started really well, in six minutes we'd already made the difference," Hamsik said.
Juventus defeated Inter Milan 1-0 to remain six points above every other contender for the Serie A but Napoli have vowed to snatch the title this year after the Turin-based side cornered the title for five years.