Napoli captain Marek Hamsik is not giving up on the Serie A crown despite dropping behind Juventus for the first time in 12 matches. The Naples outfit have had a poor week which has included a thumping 4-2 defeat at the hands of AS Roma, and this was allowed by a goalless draw against Inter Milan on Sunday night.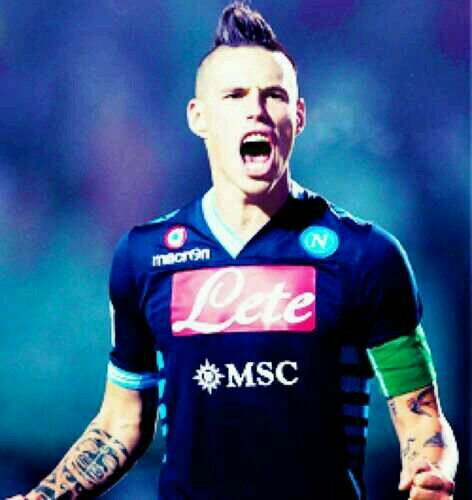 As a result, the club find themselves one point behind the Bianconeri, who have a game in hand versus Atalanta BC. Speaking after the goalless draw versus Inter, Hamsik refused to give up on the Scudetto, and he remains optimistic that the equation will turn in their favour, he said: "We dropped to second place, but there are still 10 games until the end of the season. There are 30 points up for grabs and anything is possible. We had a good game and played better than them, but we couldn't score. We missed a few chances and we couldn't win."
The Slovakia international has been instrumental towards Napoli's rise into a top-opposition in the Serie A, and he happened to break the club's all-time scoring record earlier in the campaign. Napoli have not won the division since the Diego Maradona era in 1990, and their title hopes now lie on Juventus dropping points between now and the end of the season.
One advantage on their side is that they are only competing for the league unlike Juventus, who are still alive across three fronts, and they still require to build up another winning streak, in order to salvage something fruitful from a season which promised a lot. Else, Juventus will be on course for a seventh successive title, and the fourth under the tutelage of Max Allegri. The Serie A holders, are however, yet to find success in the Champions League under the Italian, having finished runner-up in two of the last three seasons.