Slovakia international Marek Hamsik has revealed that it would be a great moment for the City of Naples, should Napoli secure the Serie A crown during the current campaign. The midfielder has dreamt of winning the Scudetto since his arrival at Napoli, and 10 years on, he sees them leading the league standings whilst becoming the club-captain.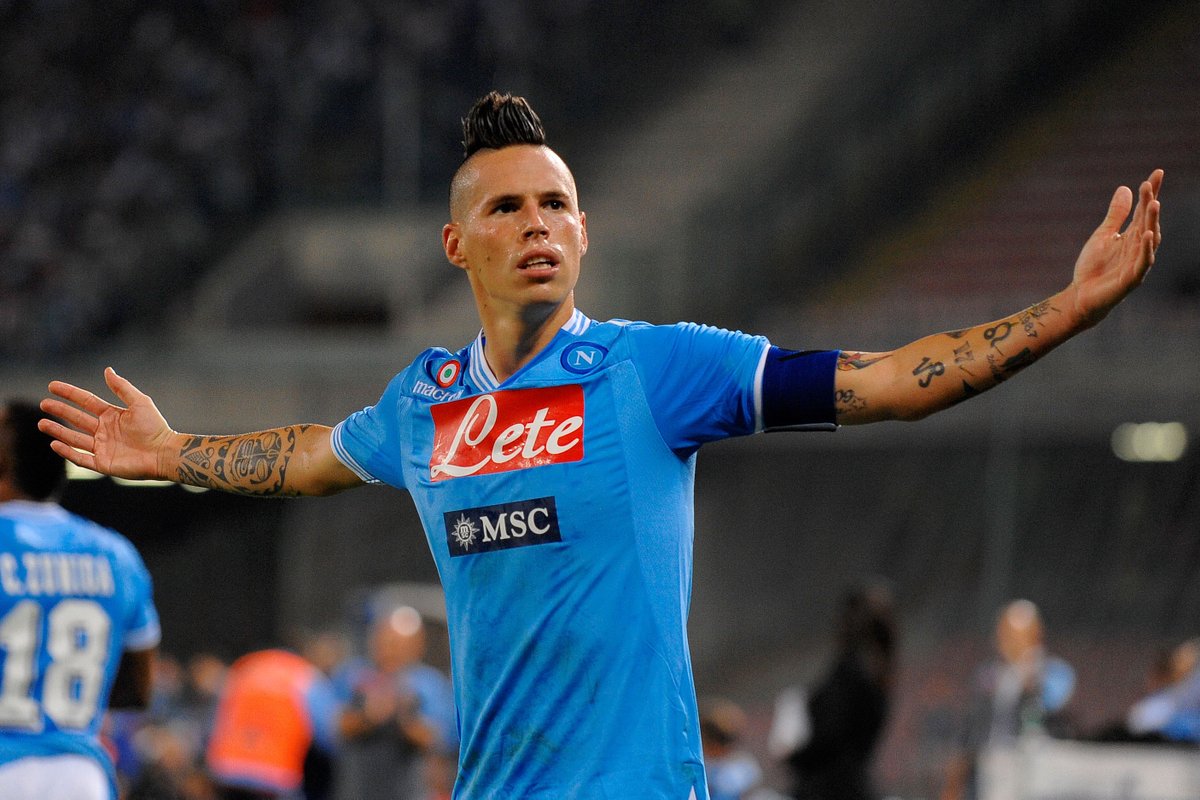 The Azzurri currently hold a slender two-point lead over Inter Milan, who are a further two points ahead of reigning champions Juventus. As a result, Hamsik's dream of winning the title is slowing coming into fusion, although he is not taking anything for granted with plenty of games left in the season.
Speaking on Radio Kiss Kiss Napoli, Hamsik revealed that the triumph would just not a personal achievement, and it would have a massive impact on the city in itself. The Slovak is found to have his body inked with a number of tattoos and he has a space reserved, should Napoli end Juventus' recent dominance and clinch the Scudetto this term, he said: "Winning would be something incredible, the whole Naples deserves it. We are currently doing well, we're on the right path. Napoli had a great start to the season but we can't afford to let this go to our head. I have many tattoos, but there's a spot on my body that I left empty in case we win the Scudetto."
Meanwhile, Hamsik has also not given up on the club's chances of progressing further in the Champions League, although they face must-win games against both Shakhtar Donetsk and Feyenoord in order to stand a reasonable chance of making the last-16 of the elite competition, he added: "We believe in it because we played a beautiful game against Shakhtar and now have a tough challenge in Rotterdam (against Feyenoord), where we have to win and hope for Manchester City to do the same."