Napoli captain Marek Hamsik praised the patience shown by his Napoli teammates as they clinched a 1-0 victory over Atalanta on Sunday. The Naples outfit have not had a fond time with Atalanta in previous seasons, but they made sure of another three points which maintains their lead at the top of the standings.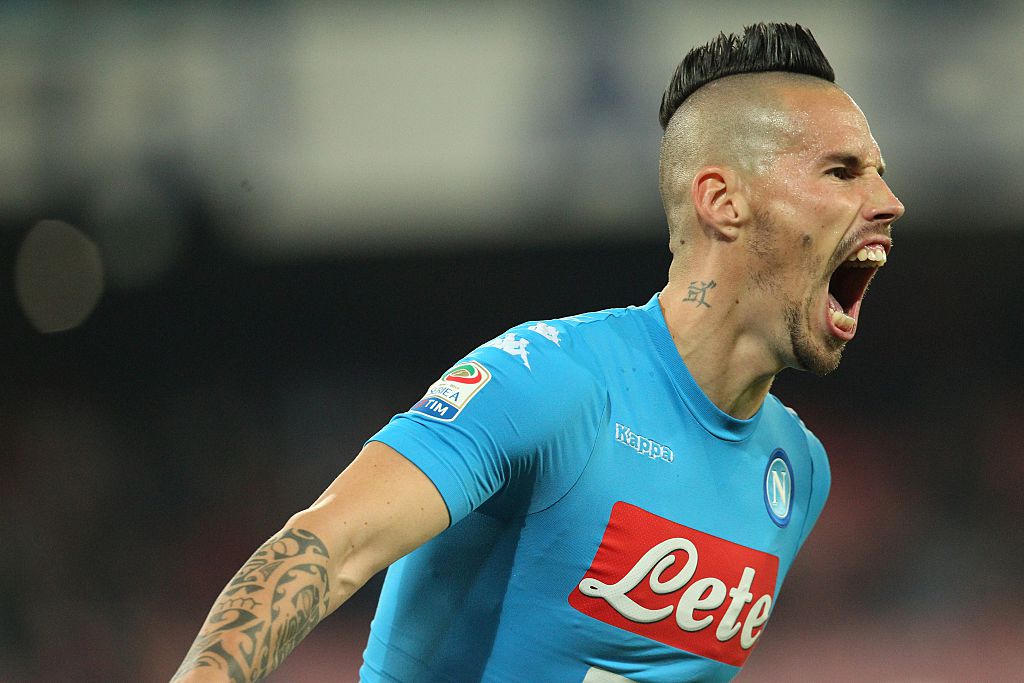 Atalanta had done the double over Napoli during the previous campaign, and they continued to emerge as a bogey team for the league leaders this season after beating them 2-1 in the Coppa Italia quarter-final earlier in January. As a result, the Slovakia international was pleased to have got the win over the line versus Atalanta, and he is anticipating a similar commitment for the rest of the season, he told the club's official website: "I had a fever a few days ago and only joined up with the team on Saturday.
"The most important thing was the victory. We beat Atalanta, a team that never stop and recently eliminated us from the Coppa Italia, without forgetting the two defeats from last season. We patiently met our objectives during the 90 minutes, and win that we wanted came. We're top, but our objective is still far away. Now we're focused on Bologna, and we can't wait to play them."
Both Napoli and Juventus have maintained their winning streak over the past six matches, and it appears that the Scudetto could be decided between them with the likes of Inter Milan, Lazio, and AS Roma dropping off. The Bianconeri picked up a close win over Napoli in the last meeting on the road, and the league leaders all have to do in the reverse fixture, having failed to attain a single point versus the Turin giants since 2010/11 Serie A season.
Meanwhile, Hamsik appears keen on staying put with Napoli for next couple of years at the least, and the 30-year-old looks on course to break the club's all-time appearance record, having already eclipsed the goalscoring feat earlier this campaign.